We know that our built-in reports are awesome. But what if you need more?
Our very powerful Business Intelligence tool is a great asset for any organization and it can take you the extra mile to ensure transparency & informed decision making. Through your QR-Patrol GOLD account, you can create your own Custom reports, visualize your data on Dashboards and schedule your reports to be sent to specified recipients.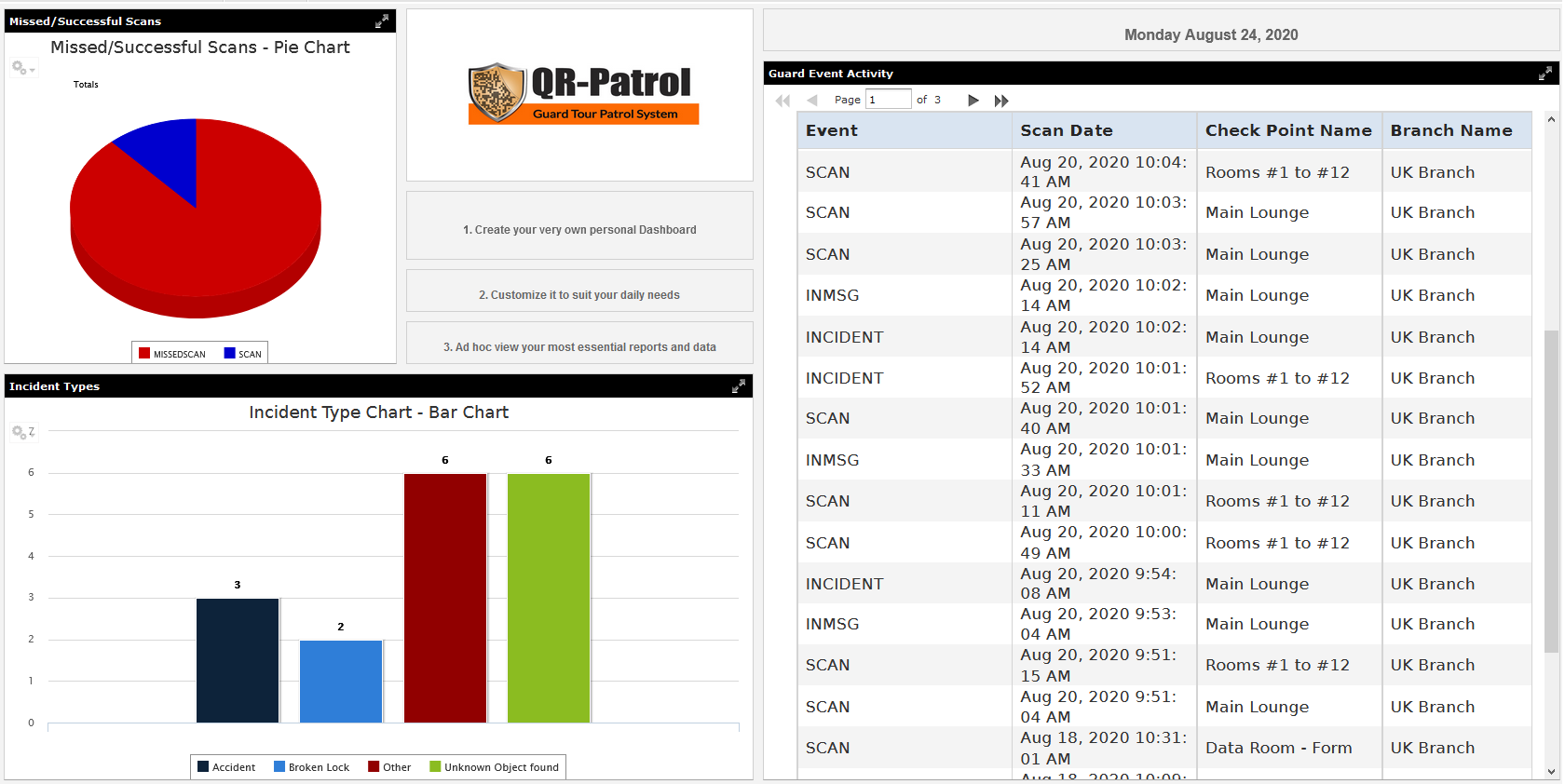 It can also help improve your operational efficiency and recognize patterns to help with incident predictions.
But what if you are not ready to engage to the GOLD version yet or you want to outsource the creation of your reports? In these cases, we can undertake the report creation process for you!
When to assign the report creation process to us?
If you are in a BASE or a PRO version and don't have access to the BI tool
If you are in a BASE or a PRO version and want to schedule your reports (even the built-in ones) to be sent to specific recipients automatically, to save time and reduce administrative costs
If you have a GOLD account but you would like to outsource the process so you can focus on your operations (you are also entitled to a 30% discount!)
When to choose a GOLD plan?
If you want the freedom to create your custom reports at your own pace and fully edit them when your needs change
If you want to create live dashboards, download them in various formats and email them manually or automatically to multiple recipients
If you want access to our repository of our custom created, fully editable reports
Either you already have a GOLD account or not, the report we will create for you is a one-off purchase and can be used for as long as your account is active with no limitations on export or scheduling.
Contact our team at sales(at)qrpatrol(dot)com for a free consultation and quotation for your custom report and let us take it from there.