Monitoring is now even easier!
We are thrilled to introduce you QR-Patrol M.A.R.S., a brand new application that allows you to monitor
your staff 
and sites 
in real-time
through your mobile phone.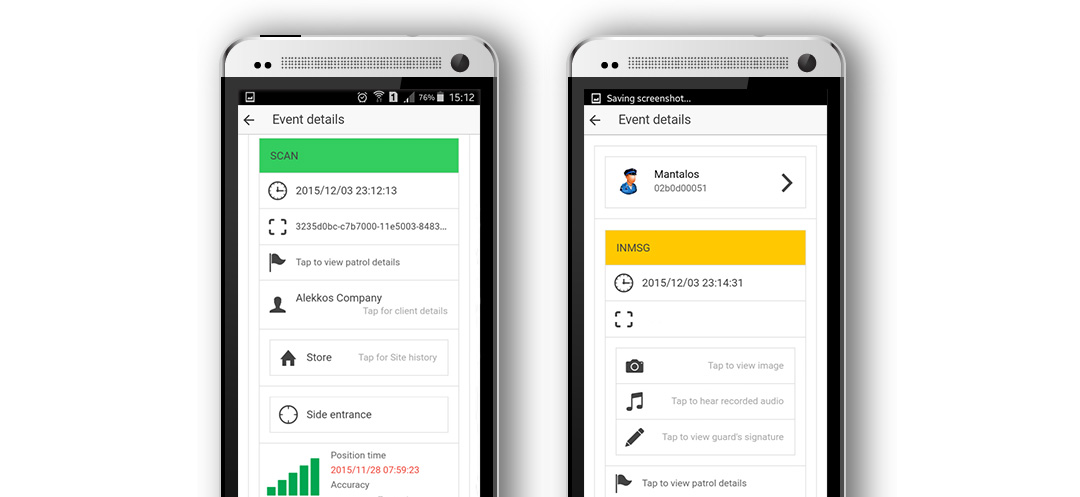 QR-Patrol Admins can now log into QR-Patrol M.A.R.S. and keep track of their staff and their actions live. 
- You can receive data and Events in real-time, you can watch your Guards' history and their location on the map, or you can contact them directly with an instant message.
- You can also generate Reports about anything; your Clients and their Sites, your Guards or any Tour! 
- Those Reports can be sent via e-mail to the Users of the system, or you can just store them on your device for future use.
- They can even be printed directly from your device. (Android version 4.4.4 and above)
And all of the above can now happen at the press of a button!
---

But not only the Admins can use QR-Patrol M.A.R.S.. Clients can also take advantage of its benefits!
Clients may log into the application as well and watch in real-time the actions of the Guards on their sites! And they are also able to generate Reports regarding the Events that have taken place on their sites.
Those Reports can be sent via e-mail to the addresses that are set up for the Clients on the web-app, or they can save them on their phone. Of course, it's also feasible for the Clients to print their own Reports.  
Download free of charge the Google Android application now:

Download free of charge the iPhone/iPad application now:

Keep in mind that QR-Patrol M.A.R.S. is still in BETA testing phase. In order to activate your QR-Patrol M.A.R.S. account, let us know here