Need to know how you can elevate your reporting to deliver measurable results to your stakeholders, using your favourite tools? Integration is the secret.
Having everything in one place will help you improve your operations' visibility and effectiveness while saving your valuable time.
Simplify and automate your data processes by integrating QR-Patrol with Microsoft Power BI to create rich interactive & live reports & add more value to your business by performing your work more effectively! Turn your data into actionable insights by spotting trends for strategic decision-making.
Our team is on hand to support you with your integrations using our Application Program Interface (API) with Power BI.
…And it's very easy! Just follow the steps in this guide.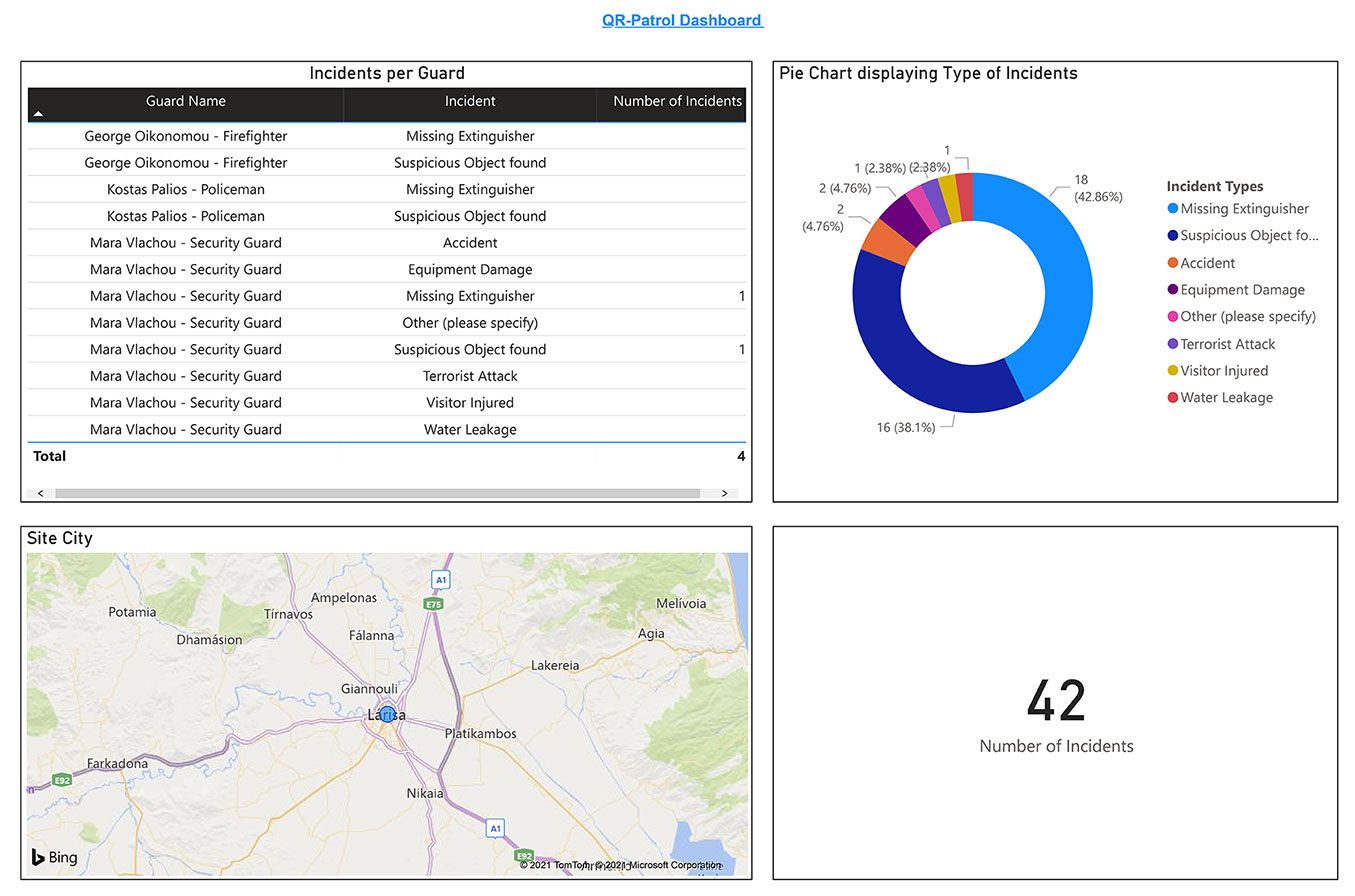 Need additional assistance? Contact us at info@qrpatrol.com
What is QR-Patrol?
QR-Patrol is an innovative guard tour management solution, addressing needs of companies active on physical security or any type of company that employee lone workers. Whether you are looking for real time proof of presence, incident reporting & SOS alerts, automation of routine jobs or data analysis for improved decision making, QR-Patrol is for you!
Working with us means that you will join a family with more than 1100 customers in 87 countries!
If you are looking for a fully integrated solution use QR-Patrol's powerful built in Business Intelligence tool and take your decision making and planning to the next level! Custom reports, dashboards and everything you want without integrating QR-Patrol with any external tool!
Need more info or need any assistance with your integrations? Don't be a stranger! Contact us at info@qrpatrol.com