Start with QR-Patrol
Welcome to the world of QR-Patrol! This series of tutorials, will help you navigate through the QR-Patrol mobile application and use quickly and efficiently QR-Patrol for your daily tasks.
As you already are aware of, QR-Patrol is a real time guard monitoring system which skyrockets the efficiency of security companies and offer them the ability to upgrade their services via technology.
Mobile - smartphone technology use
Real-time email notifications
Cloud infrastracture - minimum cost required
Instant activities reports and history logs
GPS position tracking
Download QR-Patrol mobile application
QR-Patrol mobile application is available in Appstore and Android market. You can simply download it from your smartphone, by clicking on one of the following buttons:
QR-Patrol is a cloud application designed to run both for mobile and web use. In order to exploit and test the functionality of QR-Patrol system, it is recommended to connect to the events browser, launching https://followmystaff.com. At user login screen press the button "Free Test".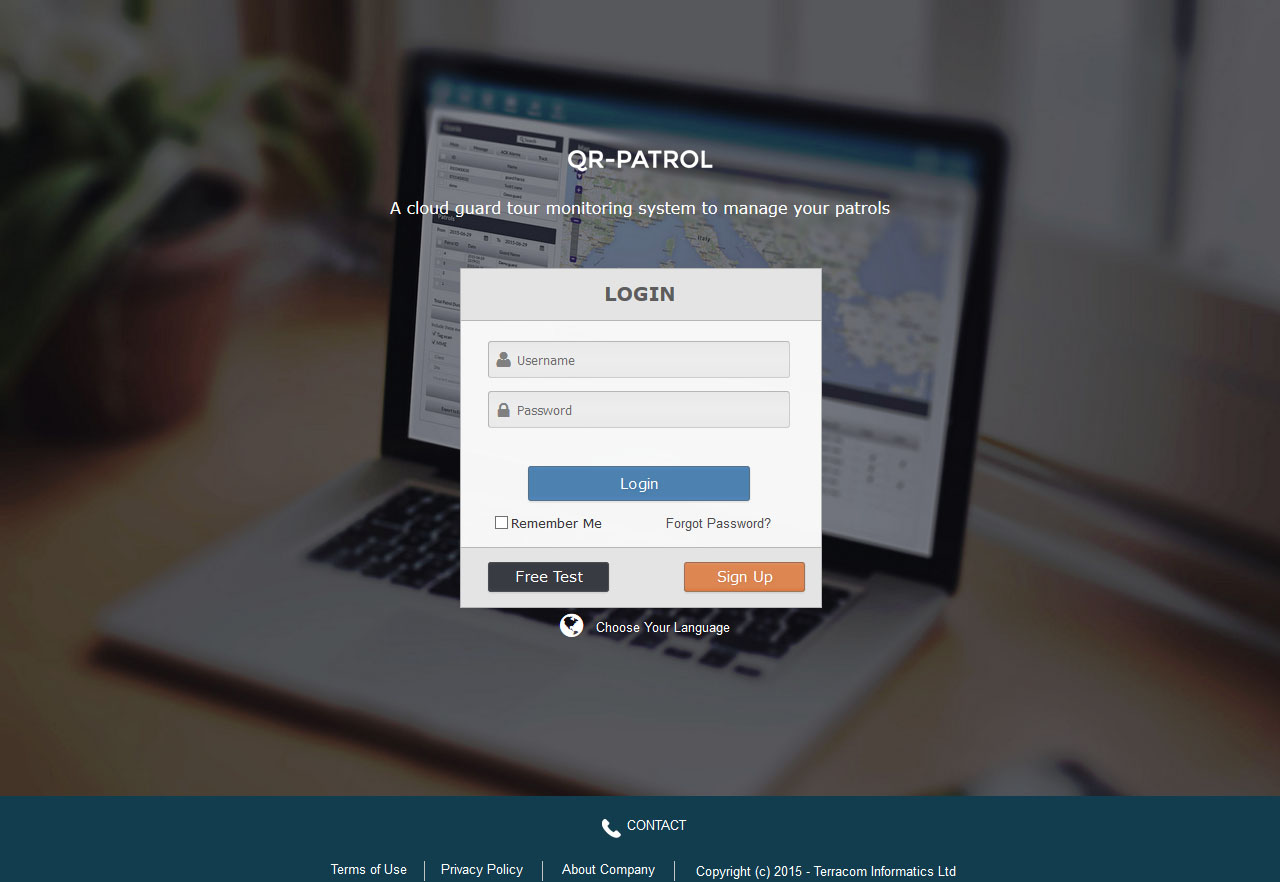 For detailed information about how to login or signup to the web application please read here.
Main screen of mobile application
Launch the mobile application from your smartphone device. The intial screen appearing is the following: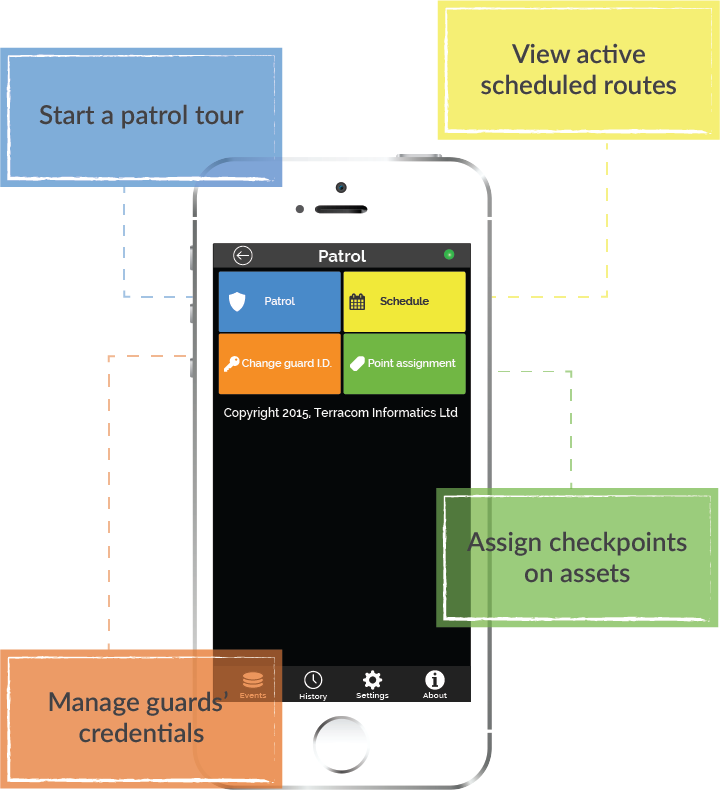 You have 4 basic options:
Start a new patrol tour
View all active schedule routes
Manage guards' credentials
Assign checkpoints on specific assets and buildings
In the next section, we will explain in detail the four basic options of QR-Patrol mobile application.
Alternative, you can always take a look into the full QR-Patrol mobile application by clicking on the following image!